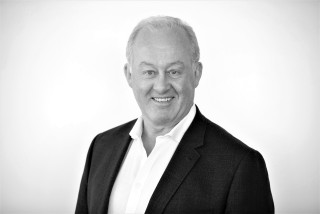 Richard Simeon Principal
In Richard's 18-year career he has sold over $1.7bn in local property and prides himself in delivering the ultimate outcome for every vendor. In 2019/2020 financial year, Richard was Mosman's number one agent for highest total dollar sales, as awarded by RateMyAgent. He also sold Mosman's most expensive house and apartment in 2019. Richard founded Simeon Partners in January 2014, having built a hard-earned reputation based upon selling hundreds of millions of dollars of luxury property each year. His unique, innovative and emotive selling strategies have directly led to Simeon Partners delivering premium results across 33 suburbs Sydney wide, with around 40% of these buyers coming from out of area or international.
Richard says, "We have built a strong international agency, managed locally, and our success lies with achieving the optimum results for all of our vendors." Richard recalls that his 20 years in the marketing and advertising industry defined him, particularly the thousands of hours spent studying consumer behaviour and how to influence purchasers' decision-making processes. In the 12 years prior to launching Simeon Partners, Richard was a director of a major real estate franchise, where he was consistently number one or two in sales within the national network. The world has moved on in the real estate category, after 30 years of building businesses, in 2014 it was time to start his own and now year on year Simeon Partners is proudly the largest Independent agency on the Lower North Shore (highest dollar sales). In fact, at the end of 2019, Simeon Partners broke through the $1bn in sales barrier.
As we move into the remainder of 2020, we have just launched exciting properties into a strong market on the back of 12% growth during the last quarter of 2019. At Simeon Partners our award-winning team remains in place and determined to offer every vendor a World of Difference, which is we happily publish a vendor testimonial for every property we represent. Visit VENDOR FEEDBACK
Richard can now laugh. Having four children, two years old and under, including triplets, was certainly, the most challenging time in his life. Fortunately, the triplets completed their HSC last year. Richard believes raising his family in Mosman has given him the experience to sell Mosman as the ultimate family lifestyle destination. The local schools, sporting facilities, amenities, restaurants, and cafés are unbeatable. Add to that, the appeal of the location with its proximity to the CBD, excellent transport, beaches and parks and it is little wonder that, like Richard most residents of Mosman believe they are the luckiest on earth.
Contact Richard Simeon

"Knowledgeable, Thoughtful & Reliable. Highly Recommended" As active property investors, over time you get to know who you can really rely upon, and in this regard, Richard at Simeon Partners has acted as our trusted agent on a number of sales, including both investment properties and a family home. Successfully selling a property is a holistic experience, starting by establishing mutual realistic expectations based on deep market knowledge, maximizing the appeal of the property, identifying the target market, and then executing on the game plan. Simeon Partners efficiently managed this process from start to finish and we were very happy with the final result. Richard and Adette were a pleasure to work with and we will definitely partner with them again. We wouldn't hesitate to recommend Simeon Partners.
2/6 Holbrook Avenue, Kirribilli (December 2020) - Vendors, RM & RS
Hi Richard and Adette, Well, what a few weeks but we got there, and in no way would this have been possible without your professional, insightful, and yes patient attention to every detail. As you know we first met at the open day of our wonderful new home and as a potential purchaser, it was the vision around us making our dream and the emphasis on how we could make it work that gave us the confidence to move forward. In a twist that I assume is quite rare, you then thought "outside the box" and laid the groundwork for what has become an effective "house swap" with your initial vendor. This entrepreneurial approach has allowed us to experience the "Simeon team" as both a seller and a purchaser which is why we truly appreciate the art form you practice. Without the maturity & honesty of your approach then both parties involved in our purchase/sale would just not have achieved what is a wonderful result for all involved. I am sure 2021 will be another great year for you both as every successful business is based on the type of respect you achieve through your achievements.
19 Prince Albert Street, Mosman (Buyers) & 37 Prince Albert Street, Mosman (Vendors) - December 2020 - SP & KF
No 1 AGENT IN MOSMAN Richard Simeon is by far the No 1 best real estate agent in the Lower North Shore. Don't bother with the rest! Professional, honest with integrity. Richard was the 3rd agent I had to use as he listened to my asking price, agreeing that it was both realistic and achievable. Richard always puts the Vendor first. Richard was wonderfully supported by Adette Cao during the sale making the process both of selling a breeze. Outstanding result Wishing you all the success for the future Regards Meri-Jade
8a Harbour Street, Mosman (December 2020) - Vendor, Meri-Jade
Dear Richard and Adette, We are delighted that today you completed the negotiation for the sale of our house at 21 Morella Road, Clifton Gardens, and achieved an exchange. As you are aware, we had the house on the market 3 times before signing up with you in a period of strong demand. None of the other Agents were successful. We were quite amazed at the approach you took in marketing the property by analysing the market versus the property and positioning it with the right buyers. The result, you captured 2 willing buyers who were competing for the property. We learned that it is not the number of inspections that count, it is matching the right people with the property and the way to deal with them and overcome all their concerns in a smooth, professional and ethical way. We cannot praise you enough for the way you handled the negotiations in the last 24 hours to achieve a good exchange for us. We know it was a really tough negotiation and you persevered till very late at night to see it through. We strongly believe you have sold the property through skills and hard work and not luck. Summing it up, we had well over 30 years of experience in the property market and without reservation, You and your team were the best skilled and most ethical that we have come across.
21 Morella Road, Mosman (December 2020) - Vendors, Richard & Rhonda Sabella
From our first meeting, Richard had a clear strategy and he proceeded unwaveringly to execute the strategy, resulting in us achieving an excellent result. Richard and Adette knew just the right resources to draw on to assist us in readying the property for sale. As we did not live in the property and were putting the property on the market in a short timeframe, the contribution of Richard, Adette and the extended Simeon Partners' team was such a value-add and simply invaluable to us.
6/30 Gouldsbury Street, Mosman (November 2020) - Vendors
Richard and Adette are a great team who work extremely well together. Their project management skills in getting a property sale-ready are exemplary. The combination of Richard's passion and energy, care, and attention, underpinned by his breadth of experience and local knowledge are unique assets to any vendor. They provided regular communication and responsiveness when required, so as a vendor you are aware of how the campaign is tracking. Overall, your property sale will be in experienced, committed hands.
44 Spencer Road, Mosman (November 2020) - Vendors
A big thanks to the Simeon Partners team and their dogged tenacity to achieve the agreed target. It was a marathon effort and Richard tirelessly held the line, ultimately with excellent results. Richard leaves nothing to chance and controls the negotiations on every level. Wonderfully supported by Adette, I highly recommend Richard and his Simeon Partners team as the best Agents for Mosman and surrounding areas.
38a Bay Street, Mosman (November 2020) - Vendor, Anthony Cassar
I wanted to take the opportunity to express my sincere gratitude to you and your team. Your attention to detail and genuine interest in achieving the best result for us was undeniable and I can honestly say that should we sell again in the area you would without doubt be our first and only choice. Selling a home can be such a stressful process and you made it much less so. Thank you, thank you, thank you.
24 Rickard Avenue, Mosman (August 2020) Vendors, Sam & Stuart
Buying or selling, Richard is on another level, as we have now done both. Richard's abilities to work closely with buyers and to add value to achieve the best result is undeniable. When faced with problems he sees opportunities and then succeeds. Selling through Covid -19 was very challenging but Richard together with Adette managed the difficult circumstances to achieve an excellent outcome. Richard and Adette combine to make an excellent team and I recommend them to all vendors.
1501/88 Alfred Street, Milsons Point (June 2020) - Vendors, Susan
Richard was recommended to us and after interviewing other agents we knew he wouldn't disappoint. The marketing campaign was efficient and he and Adette styled and presented the apartment in a way that would have contributed to a sale beyond expectation in a difficult market. His professionalism, experience and positive attitude made us feel confident we were in good hands and he was always approachable and great to work with. We have no hesitation in also recommending Richard to other vendors.
11/40a Barry Street, Neutral Bay (June 2020) - Vendors EC, XC & DW
We have bought and sold many properties, over the years and without a doubt this sale by far has been the most pleasant experience, working with Richard and his team. With Covid-19 in our midst, Richard and Adette made sure inspections were done in accordance with distancing measures, and we felt 100% comfortable, having prospective buyers, inspect our home over this time. We chose to sell "off market" during Covid 19, and within 2 weeks Richard had found a buyer to purchase our property, for the asking price. Both Richard with his wealth of information, professionalism and contacts, and Adette, who speaks fluent mandarin, we would highly recommend them to anyone considering selling their property.
30 Beauty Point Road, Mosman (May 2020) - Vendors
When enlisting Richard to sell the family home we knew we were in good hands. Richard's energy and enthusiasm did not stop through the whole sales process. The marketing approach was spot on for the property. As we started on the journey of selling the property, market dynamics and the COVID-19 environment was changing on a daily basis. Richard adapted quickly to the challenging times and steered the campaign to achieve the best outcome possible. Richard was always solely focused on achieving the highest price and how to empower all buyers, local and international to raise their offers, which he successfully achieved. Richard backed up by Adette formed an exceptional and professional team making the whole selling process effortless. I would highly recommend Richard if you are thinking of selling.
107 Bay Street, Mosman (May 2020) - Vendor, D. Bracks
This is the ninth property we have sold and it has been the best sales experience we have had. Choosing the right person to sell your home is the most important decision you'll make in the entire process. Our home was brought to market during the unprecedented and difficult period of COVID-19 restrictions. Richard approached the ensuing challenges of this time with innovation, a strategic marketing campaign and complete professionalism. We were delighted with the innovative infomercial he produced for our sales campaign and we are sure Richard's infomercial has set a new standard for all future property videos. Richard was outstanding, his astute analysis of the current market, his expertise in the process of selling, coupled with his dynamism, enthusiasm and complete professionalism ensured we achieved an excellent result. Richard supported by Adette make an amazing team, which sets the standard that all other agents should aspire to achieve and we highly recommend him to you.
20A Euryalus Street, Mosman (May 2020) - Vendors, Fiona & Frank Bertinetti
As a buyer, I rate Richard's performance 12 out of 10 because he worked beyond everyone's expectations. Richard, you earnt my trust through the entire process, and you helped me more than I expected as a buyer. Even after the sale, you assisted me greatly where I believe other agents would have considered their job finished. Richard lives up to his excellent reputation and next time I will enjoy selling through him as I know he will give 100% to every buyer to achieve my highest price. Thank you, Richard.
15 Stanley Avenue, Mosman (February 2020) - Buyer, Henry Leo
Selling a home is always stressful so appointing the right agent is critical to ensure the success of the sale and to also to lessen the stress of the process. After interviewing a number of agents we decided to appoint Richard and Adette to sell our loved family home of 37 years in Mosman. Richard and Adette managed every aspect of the sale from ensuring our home was beautifully styled to putting together and executing a fantastic marketing plan. Working tirelessly throughout the campaign period, Richard and Adette ensured every person who walked into our house saw the potential and Richard helped them to see the dream our home could become. As a result on the day of the auction the room was full of potential bidders and the home ended up selling well above the reserve. We would have no hesitation in recommending Richard and Adette as your agents.
15 Stanley Avenue, Mosman (February 2020) - Vendor, H.H.
After meeting Richard at various open homes over 12 months, I realised why he has a top notch reputation. He was the strongest salesperson and most convincing agent compared to all the other big name agents. He always commanded top prices for all the homes he was selling and he delivered on them also! We soon realised he's the agent you SELL through (not buy through)!! His great in depth knowledge of the market, customer psychology, marketing, advertising, presentation and strategy concluded our decision to sell through him and glad we did. He valued our home some 20% above other agents we had through and sure enough he delivered! Whilst competing properties were selling within the first 2 weeks, Richard had the tenacity and patience to take it the full 4 weeks and sell 15-20% above similar properties. His experience shone throughout the whole process and along with Adette they showed us why they're the best team in the business, not to mention the hardest working.
15/7 Highview Avenue, Neutral Bay (February 2020) - Vendor, P. Hooshmand
Richard and Adette, we believe that you are without doubt the A-Team, - the quintessential yin and yang. We say that without fear of contradiction. It has been a very long time since we have experienced such enthusiasm and professionalism. Your advice, strategy and execution were flawless. Thank you for not only for achieving an excellent result, but also for the manner in which you went about it.
8/39-41 Middle Head Road, Mosman (February 2020) - Vendors, Andre & Teresa Biet
Richard was fantastic. He gave us a guidance for the sale of our property, of 20%-30% more than what we purchased it for in 2017, and he delivered smack bang in the middle of that at a 25% increase in a bit over 2 years. His marketing was outstanding. After the sale he continued to go above and beyond to help with amending the settlement date on the property too. Richard and Adette's performance was excellent and together they are a powerful and highly effective team. I highly recommend calling Richard should you be looking to sell your house in Mosman.
18 Bullecourt Avenue, Mosman (February 2020) - Vendor, R. Draper
When we purchased our house from Richard we knew we would only sell through him. At that time, we knew he achieved the best price for his vendor and now he exceeded our expectations with this sale, which is impressive. Richard's team prepared the house for sale, the styling was stunning as were the marketing materials. Adette makes a great team with Richard and speaks Mandarin which was important for working with the Chinese buyers. The whole sale process was as painless and as efficient as possible. When we sell again we will call Richard it's as simple as that, and you should too.
16 Clanalpine Street, Mosman (December 2019) - Vendors Elizabeth & David
When the going gets tough the tough get going. This describes Richard Simeon. Richard has always remained helpful, hardworking, and communicative through all stages of selling. I always believed he would achieve the best price on my property and I was not disappointed. I would recommend his services to anyone who is thinking of selling.
15-17 McManus Street, McMahons Point (December 2019) - Vendor, C. Shrimpton
Living remotely, appointing the right agent was always going to be critical to the success of our sales campaign. Ironically it was the strength of the referrals on Richards website that prompted us to call him and now here I am writing a referral myself! Richard and Adette worked tirelessly to oversee all elements of our sales campaign. We appreciated their fastidious attention to detail and thoroughly enjoyed working with them. From our experience, Richard, stands out as an agent. His professionalism, business acumen and experience sets him apart. We would have no hesitation in recommending Richard as your agent.
14 Wolseley Road, Mosman (November 2019) - Vendors KS & CS
Richard's genuine enthusiasm and commitment to the marketing of our property was perfectly complemented by his strategic approach to the sale process. His strategy was flawlessly executed and his experience and skill shone through as he guided the campaign to its successful conclusion. Richard was a pleasure to work with and we are delighted with the result. We wholeheartedly recommend Richard and his team to future vendors.
20 Bradleys Head Road, Mosman (October 2019) - Vendors, DW & KW
Thank you Richard 'The Wizard' Simeon and Adette Cao for your 'Midas Touch.' It is the second time we have used Richard to sell our home – and once again he has not disappointed. They say that lightening may not strike twice, but Richard has done so for us and in a tougher market. Richard's ability to understand and influence the dynamic between potential buyers and the house being sold is second to none – he is simply just smarter and better than the rest. If you are thinking of selling we can't recommend meeting with Richard any higher than this, his reputation for achieving top results precedes him.
142 Cowles Road, Mosman (October 2019) - Lissa & Neil
In a very tough property market we appointed Richard and Mark to sell our home, as we know they are always totally dedicated to represent a vendor's best interests. They have sold for us before and the outcome is always the same, they worked tirelessly and nothing is left to chance. Over the years we have worked with a lot of agents and strategically they are on another level. Their ability to work very closely and respectfully with the best buyers led to them finally negotiating our best possible outcome. If you are considering selling then we highly recommend that you meet with Richard and Mark.
2C Mistral Avenue, Mosman (September 2019) - Vendors, David & Michelle
I am very grateful to Richard and Adette for their enthusiasm and hard work, they not only found numerous qualified buyers for us but went above and beyond. They actively helped me in areas of preparing documents, always thinking ahead and actively providing buyer feedback. The entire experience I had with Richard and Adette was one that was meticulous and incredibly well strategized. They were able to achieve a result that was beyond our expectations especially when selling off marketing without any advertising. As a Chinese vendor, Adette's ability to communicate to us in Mandarin was extremely beneficial and reassuring. If you are looking to sell or buy, I would highly recommend that you contact them. Thank you Richard and Adette.
15/39 Stanton Road, Mosman (August 2019) - Vendors Mr & Mrs Li
In a time when the property market is in a slump, Richard and Adette were able achieve a top market price for our apartment. The fact they did this as an off-market sale was an achievement. I would highly recommend their services to anyone looking to sell their property. Thanks for the great result.
8/125 Raglan Street, Mosman (August 2019) - Vendor, Gavin
Dear Richard, Just wanted to say a very big thank you for the fabulous result you achieved for us on the sale of our home. You worked tirelessly on the property and most importantly appreciated and respected the value of the property, and you were fully committed to achieving the optimum price for our home. Your knowledge of the market and how to best to strategically present our property to educate and influence buyers was also very impressive. You are a highly skilled negotiator and you leave nothing to chance, which are indeed crucial assets in these more challenging times. It was a pleasure to work with you and Mark. I would highly recommend you to any prospective vendor and they are welcome to call me direct.
52 The Grove, Mosman (April 2019) - Tony & Pauline
We engaged the services of Richard Simeon and his team to sell our home on Bay Street Mosman. Richard and his team had a very personable and enthusiastic approach from day one which was sustained throughout the campaign and resulted in an excellent outcome. Richard implemented strong marketing and buyer strategies to reach and attract local and international buyers and communication was always clear and concise. Richard's focus was always to protect the value of our property and his negotiation was always based on achieving the best result, which he did. His team were exceptionally polite and professional. In a challenging market, we highly recommend Richard to other prospective vendors.
69 Bay Street, Mosman (April 2019) - David & Sarah
Dear Mark & Richard, We are very happy with the efficient and extreme quick way of selling our waterfront property within just two days. Your professional approach, dedication and Sales experience in Mosman's Beauty point area - especially in a softening market – achieved a respectable selling price. We have at the beginning of our plans to downsize spoken with several other Competitors of you but our decision to appoint you as our Agent has been in every respect a win-win outcome. We will highly recommend Simeon Manners to our friends - many of them in the same age Group - to talk to you in case they want to sell or start thinking of downsizing. (March 2019) for Richard Simeon and Mark Manners
76 Bay Street, Mosman (March 2019) Lilo & Paul Treichel
We would sincerely like to thank you both for selling our property. Your professionalism, dedication and drive was clearly evident throughout the whole journey. Despite the challenging market you still managed to achieve the expected asking price. This confirms your work ethic and determination. The best decision we made was listing our property with Simeon Manners. We would highly recommend all vendors and purchasers to work with you both. for Mark Manners and Richard Simeon
Euryalus Street, Mosman (March 2019) -Theresa Zaarour
We wish to thank Richard for leading us through a painless experience of selling our home in a difficult market. Over a period of 4 years we have observed Richard's impressive sales results achieved, including, for a good friend in Balmoral and also 3 of our immediate neighbours. We therefore put him at the top of the list of agents to engage. We have found Richard easy to deal with, hard working, enthusiastic and with plenty of positivity. Needless to say, a very good negotiator. We also received valuable guidance, assistance and advice from Richard and his team prior to our listing. Due to Richard's network of buyers, we were able to achieve a very satisfactory and quick sale prior to a full marketing campaign which also saved us on marketing costs and weeks of an open-house. We would recommend Richard to others selling in the Mosman area. His experience and local knowledge make a big difference and we would rate him second to none. for Richard Simeon
7 Inkerman Street, Mosman (April 2019) - John & Lesley
I'D SAY STRATEGIC, COMMITTED AND FOCUSED Our sale, was pretty insignificant when compared to many of the properties in Richard's portfolio, but I never got the sense that he was paying less attention, because of that. The impression, was of an agent to whom every job was a new challenge and every result, a new goal to achieve. There was obviously some ego in this attitude but why wouldn't you want to engage an agent who was motivated to stay on top? The process and the strategy, was well handled and clearly explained. We were kept fully and regularly informed, and when the circumstances warranted changes to the strategy were proposed and amended. In a market, where reports of doom and gloom were appearing daily he achieved result that was above our expectation- though below our fantasies. Additional thanks to Richard's excellent team. for Richard Simeon
16 Euryalus Street, Mosman (November 2018) - Mark
What a fantastic experience with Richard and Simeon Manners – an innovative agency who came to us with a very clear, well-articulated sales strategy, a plan they implemented in a patient and considered way, at all times keeping us well informed on progress and ultimately delivering an outstanding result, particularly in a tough market. Selling a house is a stressful experience, and it is vitally important that the vendor has trust in the agent and equally that the agent earns the trust and respect of the client – this was most definitely achieved. At the outset of the sales campaign, Richard provided excellent advice in ensuring that the house was presented to the maximum. Along the way they tweaked their sales pitch to ensure that interested parties were kept warm and they demonstrated innovative ways of enhancing the appeal of the house. Their attention to every detail that would assist in selling the house was very impressive and they demonstrated a 24/7 commitment and excellent negotiating skills to ensure we sold at the best price possible. We could not recommend Richard and Adette highly enough for their focused strategies and their all round professionalism. We would be more than happy to talk to any potential vendor, if they would like to hear from us first hand. for Richard Simeon
34 Central Avenue, Mosman- (August 2018) Paul & Mary
I first met Richard Simeon in December 2012 when he was the selling agent for the vendor of 113 Bay Street, which was to become our much adored family home. I was struck by his pragmatic and straightforward style. He reads people well. Unfortunately, my wife and I separated in 2017 and we had to sell this home. We each separately met with his competitors, and finally with Richard, and individually concluded that he was the most likely to deliver us the best result in tricky circumstances. In fact, he worked very hard for, and delivered, an excellent result, despite a market beginning to tank. Strategically, his decision to develop CGI's of potential renovations was crucial, as he informed us that all the prospective buyers wanted to develop the property. I think that he was thus able to build an even stronger emotional connection between them and the potential of the property. Connecting the buyers to affordable builders was also important as it kept down the perceived building costs. Many thanks to Richard and his team. for Richard Simeon and Mark Manners
113 Bay Street, Mosman - (November 2017) Bryn
Hello Richard, Having sold 10 properties previously through various agencies we can attest to never having encountered such enthusiasm, honesty and commitment as from Richard and his team. They worked tirelessly with utmost professionalism throughout the campaign, highlighting our property's unique features and ensuring the best possible price for our home. Their attention to detail was exemplary as was their approachability and communication in all aspects. Richard's negotiation skills are second to none! We highly recommend Simeon Manners to would be vendors and would have no hesitation in employing Richard and his team for any future sales of ours. for Richard Simeon
10 Inkerman Street, Mosman - (March 2017) Vendors Inta & Peter Charteris
I have known Richard for about 15 years. He was able to get me a record price for a house we built previously in Mosman, and he sold me this house in Balmoral. He is exceptionally easy to deal with, very transparent and concise. Richard and his team at Simeon Manners worked incredibly fast and efficiently to put our house on the market. It took just 5 days to prepare the house before the first Open House. Their preparation was second to none. I was going to sell it off market but Richard assured me that he could get a much better price and not only did he succeed, but he was able to achieve an incredible result for us. We are very thankful for the work that he and Adette plus the styling team at Evolve did to sell the house and would recommend him above all other agents in Mosman. for Richard Simeon
246 Raglan Street, Mosman (June 2018) - H. Olsen
A lot of real estate agents talk a good game when you are considering selling your home, particularly in a buoyant market. But when things tighten up, you need an agent who has a proven track record over time and most importantly, someone who you can trust to fairly represent your interests, not just their own. That's why we chose Richard and his team. They listened to us, gave us sound advice and went the extra yard to ensure we received the best possible deal for our home, rather than trying to shoe-horn us into a sale just to get a result. Richard and Adette kept us fully informed during the entire process and were always respectful, honest and charming to deal with. We would have no hesitation in recommending them to any prospective sellers. for Richard Simeon
34 Pindari Avenue, Mosman (June 2018) - Peter & Ann
Dear Richard, We wish to thank you, and the team at Simeon Manners, for the outstanding service you provided and excellent result achieved on the sale of our home. Some seven years ago, when we were house hunting in 2008, you stood out amongst all the agents we came into contact with for your professionalism and your insights into us as potential buyers. As such, when it came time for us to think about selling, our first thoughts turned to you - and we were not disappointed. From our first conversation about selling, we felt confident that you knew exactly how to best market our home. We were impressed with the way you investigated the various aspects of our home, asking questions and looking at it from every angle to find the gems that made it so appealing. From this, you developed and communicated your strategy and we felt you knew exactly what type of buyers would be attracted to our home and how best to market it. We were particularly impressed with the quality of the photographs taken and your hands-on approach at the shoot. You were also instrumental in making suggestions, and directing us to resources, to show our home at its best. All of the above elements made us feel we were in safe hands throughout the marketing and open house period. You kept us up to date at each stage, and when the time came, you negotiated a pleasing result. We felt it was fast and transparent with no mucking around. We were kept informed of the various parties involved and consulted at every step which made us feel confident in making our final decisions and in the result achieved. You, Mark and Stephanie were a pleasure to deal with throughout the entire process. We wish you all the best for the future and highly recommend you to any potential sellers. Kind regards
7a Inkerman Street, Mosman (September 2015) - Paul and Stephanie Smith
Dear Richard, Before I met you my sub-penthouse apartment was on the market for 18 months and had received no offers. I appreciated your total professionalism and relentless persistence to service my property, every week. You constantly managed to introduce the best local and international buyers to compete for my property. Ultimately, your negotiating skills were exceptional and I am extremely satisfied with the result. I would definitely recommend you unconditionally to any prospective seller. Yours faithfully
1907/2 Dind Street, Milsons Point (August 2015) - Frank Yao
Simeon Manners Property are a breath of fresh air. An agency run by experienced business professionals who understand not just property but people. We first encountered Mark Jones and Richard Simeon at an open property. Our subsequent request to return that night to feel the spirit of the house was met with only one very accommodating question, "Does that need to be before or after midnight?" Happy to report we have since moved in. Their dialogue was both charming and honest from beginning to end. They are now selling a property for us and through their extensive network of people they are quickly able to maximise a property to its full potential with a degree of ease I have never experienced before, so much so it can almost be called fun! Thank you Mark and Richard, a new real estate benchmark has been set.
'Whitehall' 37 White Street, Balgowlah ( July 2015) - Selena Spring
Dear Richard and Mark, I'd like to thank you very much for your excellent work relative to the sale of "Whitehall". I am very pleased with the way it went, the way the sale was marketed and handled, the result and the sometimes a little unorthodox approach you have to presenting properties to potential buyers. I also hope that the Purchasers will be happy with their acquisition and that "Whitehall" will prove to be a happy home for them. It has been a pleasure to deal with you and you team and I am sure we chose the right Agency for this job! Kind regards Egil
'Whitehall' 37 White Street, Balgowlah ( July 2015) - Egil Paulsen
Richard and his team were recommended to us by family who had very a positive experience with Simeon Manners. We had the desire to sell for some time, however the thought of all the work involved to prepare for sale was simply too daunting – until we met Richard, and their miracle worker "interior designer" Rod. We are two very time poor corporate people with two children under five – and two dogs. We didn't want to be "managed" to by real estate agents – we wanted to feel secure that our agent was genuinely acting in our best interest. We found Richard's approach very reassuring and quite comforting - the knowledge, confidence and clear strategy was too good not to embrace. Not only did they achieve our asking price for the property – the entire property preparation and presentation was managed by them. We literally went to work one day and 48 hours later came home to our personal property packed up, de-cluttering complete, walls painted, floors redone, gardens tidied, repairs fixed - and the property so beautifully styled it made us cry! From committing to sell through to being open for inspection – it all happened within 7 days. We didn't lift a finger. For my husband it was about getting the right result, for me it was about being supported in every imaginable way to keep our world and family life under control. Finally, they kept us informed through the entire sales process and they were so close to the best buyers that when the time came to negotiate the best possible result, we trusted them totally. Ultimately they more than delivered on what they promised. We couldn't recommend Richard, and their team highly enough.
10/8 Punch Street, Mosman - Jodie & Glen McGrath
We would like to thank Richard for his considerable efforts in the sale of our house. During the recent changing market conditions the team still managed to achieve the best result and did not give up or compromise for an easier situation. They provided us with constant market updates throughout the campaign. We also appreciate them for always making their advice based on the decisions benefiting us. This is a great team to work with and we recommend them highly to any potential seller.
84a Ourimbah Road, Mosman- (November 2017) Roy & Ting Huang
Dear Richard, As you well know, selling a family home is incredibly stressful, both emotionally and financially, which is why choosing the right agent is such a critical decision. I have absolutely no doubt that I chose the right agents in you and your team. Your approach from day one was professional, adept, insightful and empathetic and I felt confident that I could entrust the sale of my home to you. Your knowledge of both the local market and prevailing market trends was both extensive and insightful but I never felt pressured to sell. You happily (and patiently) answered my questions and dealt with my indecisiveness thoroughly but empathetically. You provided a price guide to me based on evidentiary values and not once did I feel like you attempted to convince me to lower my price expectations. I felt like we were a team and on the same page from day one. Once on the market, I was impressed by your attention to detail and your systematic, organised and professional approach. The marketing campaign for my home was hugely successful and I was really pleased with the coverage and additional PR you were able to secure. Whilst I was not privy to it, I honestly believe that you managed the sales process and ensuing negotiations skillfully and professionally as was illustrated in the fantastic result we achieved, which was at the top end of your initial price guide. Every step of the way I felt like I was in good hands and every interaction with your team was efficient and pleasant. Special thanks to Richard for his expertise and support and to all of the Simeon Manners team. I am truly grateful for your diligence, professionalism, empathy and guidance and I would have no hesitation in recommending your services to prospective vendors.
4 Glover Street, Mosman - Angela Galloway
We had Mosman's very best agent when it came to selling our home! Richard was fantastic to work with. We appreciated the local knowledge and expertise in selling properties in Mosman. From the initial meeting we had, he managed our expectations and was spot on with the strategy to sell the property! I would have no hesitation recommending Richard and look forward to selling more property through Simeon and Manners in the future! Thanks again ! Great result!
4/35A Stanton Road, Mosman - Adam & Lydia
Richard Simeon has everything you need when dealing with real estate sales; thorough knowledge of the area backed up with hard truths, complete transparency of the status of the deal, and impeccable honesty from beginning to end. With his added tenacity you wont do better. Richard always took our calls or returned them promptly - not a small thing when negotiating the roof over your head. Throughout the whole experience we were always confident he would deliver the result we wanted. It's something we'd be happy to repeat - the true test of any person's reputation.
5 Botanic Road, Mosman - V. Miller
I first met Richard Simeon in December 2012 when he was the selling agent for the vendor of 113 Bay Street, which was to become our much adored family home. I was struck by his pragmatic and straightforward style. He reads people well. Unfortunately, my wife and I separated in 2017 and we had to sell this home. We each separately met with his competitors, and finally with Richard, and individually concluded that he was the most likely to deliver us the best result in tricky circumstances. In fact, he worked very hard for, and delivered, an excellent result, despite a market beginning to tank. Strategically, his decision to develop CGI's of potential renovations was crucial, as he informed us that all the prospective buyers wanted to develop the property. I think that he was thus able to build an even stronger emotional connection between them and the potential of the property. Connecting the buyers to affordable builders was also important as it kept down the perceived building costs. Many thanks to Richard and his team.
113 Bay Street, Mosman - Bryn
Our property was not the easiest property to sell, the effort Richard put in to identify and work with each potential buyer's individual needs over a number of weeks was incredible. From working with architects and builders through to ensuring the perfect photo, we were very lucky to have worked with Richard and his team and would highly recommend them. A top agent who leaves nothing to chance.
34 The Grove, Mosman - B. Montz
It was an extremely difficult decision to sell my home. My father was ill, I was time poor and this was a decision that I struggled with for over a year. Initially I interviewed many agents - McGraths, Ray White, The Agency and Sotherby's. They were all polite but who was most capable enough to sell my house, my biggest asset and my family home? I had heard several times about Simeon Manners but didn't really know who they were and on reflection, I realise they were probably just too busy working than making 'Noise'. One night I discussed my real-estate nightmare with my close friend, which included being hounded by agents. Her response to me was she would talk to her husband who previously had worked in Sydney's Eastern Suburbs with high-end companies that sold property internationally. Her husband called me early the next day and advised me that he had worked with this incredible guy years ago, claiming that he's on another level and not like your typical sales agent. He also said if he lived on the North-side and was selling his home, these are the guys he would use. I opened my door to meet Richard Simeon who was confident, informative humble and charming. He had so much time for me, he sat down and really listened so I felt no pressure. Finally, I had chosen my agents - Simeon Manners. True to his word Richard was in my home leading the way with trades people sorting out everything that needed fine-tuning or fixing. Richard is a perfectionist and was here when the stylists came in and nothing was ever too small or big for him to handle. When you have someone on your side like these guys everything seems so simple. No stress. I really just dumped it all on him and it never seemed to be a problem. The marketing materials were stunning and comprehensive they generated considerable PR and delivered and diverse range of quality buyers. Richard is a strategic negotiator, one who always has the ability to turn a NO into a YES is someone you want on your side. Even when I said enough, he delivered more. I saw it all, nothing bothered him, he was always here for openings and would call immediately following each inspection with results. His comments were always constructive and honest. I reflected on what my friend had mentioned from the start - Richard really was on another level. His strengths are understanding people on their level and he loves what he does, he's motivated and driven yet calm and has the ability to win. My house sold in 5 weeks for more than what every other agent had quoted – 'an amazing result'. What I found that was the most rewarding experience for me was how simple Richard made everything seem. So if you are lucky enough to have Richard and his incredible team at Simeon Manners sell your home, get ready for a wonderful experience and the highest results. My contact details are with Richard and his team if you need further info. With pleasure Rose Stevens
3a Hopetoun Avenue, Mosman - Rose Stevens
My wife and I have now, both bought and sold property with Richard Simeon, firstly our purchase in March 2010 and the subsequent sale of the same property in September this year. It really was our experience with Richard in our purchase that made him our go to man when it came time to sell. When we bought the property we were extremely impressed with Richard's attitude, not only in selling to us but also at the same time obviously protecting the interests of the vendor. It's a fine balance to successfully deal with both parties and provide a successful outcome, and we really respected that attribute. When we decided to sell it was easy for us to decide that when it came to the pointy end of the deal, there was only one person who we wanted to handle our affairs . We knew Richard would get us the best result possible with the minimum of fuss. His ability to close a deal is extraordinary. We couldn't be happier!
5/7 The Esplanade, Mosman - David & Sandra Blowes
We could not be more pleased with our decision to appoint Richard, and his team to manage the sale of our home. Being based overseas it was especially important to entrust this responsibility to a team of outstanding professionals who were able to manage all aspects of the process from coordinating improvements works, styling, marketing, presentation, buyer negotiations and of course the sales process itself. Nothing was too much trouble. At all stages we felt that the team at Simeon Manners were working their utmost to achieve the best outcome for all concerned. Their engagement with the property was evident from the outset and resulted in it being presented in an outstanding manner and their communicating to prospective buyers its most distinctive features. The team gave comfort that this was not just another sale, but instead recognised the importance of this process from a vendor's perspective. We were kept fully informed at all stages of the sales process. The professionalism, market knowledge, commitment, communication and responsiveness were exemplary. This was demonstrated not only by Richard but throughout all levels of the agency. Simeon Manners did not waiver throughout in their assessment of the buyer interest and market value of our property. The ultimate result was very pleasing (a street record) and at all stages consistent with or exceeding the expectations they had set. We could not recommend Richard and their outstanding team more highly.
32 Shadforth Street, Mosman - C. & A. Hedger
A huge thankyou to Richard, you are a true professional and it was such a pleasure working with you. From beginning to end you were so helpful, organised and efficient. We were most impressed with your services and would be very happy to recommend Simeon Manners to other vendors. Living in Melbourne made our sale a little more difficult. You so willingly assisted us with every possible detail, the sales campaign, styling of the property, wonderful trades people, such a relief for us, and the end result was superb. We can't thank you enough. We wish we had a Simeon Manners in Melbourne!
4/35 Wycombe Road, Neutral Bay - Val & Bruce Stirling
"We have dealt with other agencies and agents in the past and I would like to say all agents are definitely not the same. We would like to express how delighted we were with Richard Simeon as the managing agent for the sale of our property. He was extremely professional throughout the campaign and achieved a result which exceeded our expectations. He attended every open and handled complex negotiations calmly and efficiently to optimise our outcome and delivered what he promised. Thanks also the Mark Manners and the rest of your team. I would have no hesitation in recommending Richard to all potential vendors.
26 Euryalus Street, Mosman - Vendors K & S Hanning
When we decided to put our property in Tivoli Street on the market, the choice of real estate agent was a no brainer. Richard Simeon sold properties for us in 2006 and 2010 and we were extremely happy with the process and the outcome on both occasions. Richard's approach is ''hand me over your home, I'll sell it for you and you will be delighted with the result''. It's that simple. From the vendor's point of view, you could not ask for a smoother ride. Richard's knowledge of the marketplace, his vast experience, his engaging personality and ability to deliver is second to none. He is a consummate professional, a remarkable communicator and his approach to the task at hand is masterly. Richard is a level above the best in his industry. He is a highly astute operator, instilling confidence in his vendors and unwaiveringly placing his vendors' interests first and foremost. Richard has developed a great team around him in his company Simeon Manners. We feel very fortunate to have Richard as our go-to-guy and will most certainly reach out to him again for any property sales in the future.
8 Tivoli Street, Mosman - Vendors Jan and Terry Smith
Richard, and team far exceeded our expectations in terms of price, quality and after sales care with regard to the sale of our property in Countess St. Mosman. Sales strategy was well thought out and presented in a manner that accommodated our busy schedule and market estimate for the property ended up being spot on accurate. Having experienced other agent's styles in the North Shore area previously, what sets Richard, and their team apart was their attention to detail, their informed opinions on what the best selling points of the property were and their help in presenting the property in the best manner possible. Richard's guidance during the sales process was always courteous and undertaken in a professional manner irrespective of the long hours of work they put into the sale on a daily basis. At the completion of the sale, the biggest selling point for Richard, and their team, was that we felt as much time and effort was put into the marketing and securing a deal for our property as would have been for a property of considerable more value and have no hesitation in recommending them.
55 Countess Street, Mosman - Vendors Natalie Wong & Gerard O'Sullivan
Richard and his team were fantastic in helping through the process of selling our family home. Richard has a great sense of the different emotions that a purchaser goes through, especially if you have a lot of memories attached to your home. The team worked hard to get the property looking its absolute best in a short time frame. The coordination and timing was thorough and when they finished the house looked beautiful. Richard took ownership of all of this. Over the weeks both Richard and his team kept me informed as to the level of interest and ultimately those buyers who were likely to bid at the auction. My home finally sold for well over the reserve and set a record price for my street. This would not have been achieved without the talent and energy that Richard and his team brought with them. They know how to really 'sell" your property and work with interested buyers in a discerning way. In my opinion Richard and the team at Simeon Manners are true professionals and I have no hesitation in recommending them.
18 Noble Street, Mosman - Vendor A. Knight
We would like to thank Richard and the rest of the team at Simeon Manners in Mosman for their dedication and hard work resulting in the sale of our property in Balmoral. Our first impressions of Richard was honest, hard-working, no-nonsense individuals was confirmed very early on in the sales process as we discussed the most appropriate sales strategies and advertising campaigns for our property, and how best to present it. The property was prepared and listed in no time at all thanks to the efforts of Richard and the rest of the dedicated team. Richard's understanding and knowledge of the local market undoubtedly helped us to secure the true market value of our property. His initial estimate of what we could expect as a price guide proved to be precise. In fact, after what was only a relatively short marketing campaign, the team delivered on their promise by securing a sale prior to auction. The manner in which Richard dealt with prospective buyers can only be described as consummately courteous and professional. In particular, Richard thought nothing of going out of his way working late into the evening in order to be able to secure a sale for us, and was able to close the deal by utilising his excellent negotiating skills to ensure that a satisfactory outcome was achieved all round. We would not go past the team at Simeon Manners in future should we have a need to either sell or buy a property, and have no hesitation whatsoever in recommending their services to anyone considering a real estate transaction. Many thanks again.
63 Mandolong Road, Mosman - Vendors Mark & Lucinda Mezzapica
"Richard, Just a short note to thank you and Mark for the great work you did during the sale campaign for our house. We talked to a number of agents before choosing Simeon Manners. Many agents have similar ideas about sales campaigns, but there were some factors that made you stand out from the other contenders (other than your impressive track record, particularly for Beauty Point sales). Firstly, you understood and respected our position ie we were not forced sellers and you never pressured us to compromise on price. To us that showed great integrity. You were true to your mantra of not letting the market dictate the price. Over what was an extended campaign you never lost your enthusiasm or belief that eventually you would find the buyer and you did. Finally, Richard we were very confident that once that buyer had been identified you would leave no stone un-turned to close the deal. We would have no hesitation in recommending Simeon Manners to other vendors."
26 Beauty Point Road, Mosman - Vendors P. Jones & S. McCulloch
Thanks Richard, On behalf of all five Stephens siblings I'd like to thank you for running a sterling campaign under circumstances that must have been very trying at times! Could you also pass on our thanks and deep appreciation for the rest of team and the way they conducted this campaign. I couldn't recommend you more highly to any potential vendor and I look forward to seeing you again soon. All the very best.
16 Inkerman Street, Mosman - Vendor P. Stephens
Dear Richard, Thanks again for all your efforts in the sale of my apartment. I am really impressed by how efficiently and effectively you've worked through the campaign. You transformed the appearance and presentation of my apartment, devised a sound strategy and maintained your eternally positive attitude while being realistic, moving quickly when it was time to act. My brother was so right about you, as I will be when I recommend you to others around me.
5B/2-22 Knox Street, Double Bay - Vendor P.Park
Hello Richard, Having sold 10 properties previously through various agencies we can attest to never having encountered such enthusiasm, honesty and commitment as from Richard and his team. They worked tirelessly with utmost professionalism throughout the campaign, highlighting our property's unique features and ensuring the best possible price for our home. Their attention to detail was exemplary as was their approachability and communication in all aspects. Richard's negotiation skills are second to none! We highly recommend Simeon Manners to would be vendors and would have no hesitation in employing Richard and his team for any future sales of ours.
10 Inkerman Street, Mosman - Vendors Inta & Peter Charteris
Richard, we would like to express our appreciation to you and your team for the devoted attention you gave our recent sales campaign and the excellent outcome you achieved. Your understanding of the uniqueness of the property and passion in expressing it to the market were unwavering throughout the sales process. The marketing materials were produced with painstaking care, exclusive media coverage was obtained, preparation and attention to detail were shown before every viewing. You thought nothing of cancelling your own commitments to host private on-site drinks or late night inspections. Most notable was the manner in which you supported potential purchasers. You took time to understand their aspirations and concerns and made every effort to provide them with the resources to make their decision; be it renovation services, finance options, regulatory clarifications, or just whether the local amenities matched their needs. We don't think there is much you wouldn't do to make sure the ultimate purchaser felt well informed and delighted with the outcome. We would happily recommend other vendors entrust their property sale to Richard Simeon and Simeon Manners.
Bertha Road, Cremorne - Vendor K. Wilson
Dear Richard, I do not believe that any other real estate agent would have secured the deal on our property that Richard did. The combination of his vast market insight, his well honed and targeted marketing skills, knowledge and understanding of the prospective client base and, ultimately, his deep ambition to achieve the best possible deal for his vendor client differentiates Richard from his competitors. Finally, his negotiation skills are amazing and leave absolutely nothing to chance. I have no hesitation in unreservedly recommending Richard Simeon as the agent of choice to any prospective vendor.
15 Markham Close, Mosman - Vendors Jane & Royce Brennan
Dear Richard, A sincere thank you for handling the sale of our property. You came to us highly recommended and we also met some of your competition and our decision to appoint you was an easy one. On reflection, you are the most experienced and intelligent agent we have ever worked with and having worked with you, we would not even consider using any other team in the future. Your ability to read the market is second to none. You don't leave it to the market, you control it. You have boundless energy and passion, which you apply with humour and warmth. You saw our home's potential, beyond our beliefs and immediately turned our dream into a reality. There are many real estate agents who can sell houses but your guidance and consideration was exceptional. What would be considered an emotional process, was handled with care and empathy. We would like to acknowledge the fantastic efforts of Mark Manners, for his diligence, insights and support. We are also thankful for the professionalism of the rest of your team. We have truly loved working with you, Mark and the rest of the team.
15 Euryalus Street Mosman - Mary & Leonard Lozina
We have used Richard Simeon in our property transactions for the last 12 years. Richard has been absolutely marvellous in the way he has handled the sale and purchase of property we have held and has achieved very good results over the years, in particular the sale of our properties at Chinaman's beach and Clifton Gardens. Recently through Richard's company, Simeon and Manners we have dealt with Richard in the sale and purchase of property in the Mosman area. Richard worked exceptionally hard and diligently to achieve a very good selling prices for our properties at Clifton Gardens and at Balmoral. Richard worked very professionally to find a replacement property in Mosman for us at a good purchase price given the current market . We have found the knowledge and experience Richard had in the area exceptional. They have both been very good to deal with possessing the character and personality that ensures a very good process in the sale and purchase of property by their clients. We ,both as professional people , given the time constraints we have because of our professions , have been treated by Richard with the utmost respect and dignity keeping us continuously fully informed so that we can achieve the best results. We both have the utmost pleasure in recommending Richard for any real estate transactions one may have.
37 Iluka Road, Mosman - George Sideris & Dr Fiona Sim
Richard Simeon of Simeon Manners recently sold our property. We believe Richard and his team effectively researched the potential value of our property and delivered professional advice as to maximise its value in the current market. They ran a very effective campaign to bring a diverse range of buyers to the property and left nothing to chance. Over a relatively short period of time, the level of interest and range of offers gave us the confidence that the price we accepted was the best possible price. Ultimately, Richard's negotiation strengths and ability to work very closely and credibly with buyers was key to the final outcome. We would not hesitate to recommend Richard Simeon and the Simeon Manners Agency.
27 Harriette Street, Neutral Bay - Vendors JK & GK
We have know Richard professionally for many years and he represented us in the sale and purchase of previous properties. Without doubt Richard's reputation for achieving the best possible outcome for his vendors is highly justified and again we are delighted with the result. Your negotiating skills and 24/7 commitment was highly evident. Teaming up with Scott Thornton was an added strength, giving us two leading agents to deal with every potential buyer. Thank you to Richard and Scott you are a great team.
43 Bradley Head Road, Mosman - Vendors P & A Aslan
Richard and his team have just completed the very successful sale of our two newly constructed adjoining properties. We were initially drawn to considering Simeon Manners as agents because of the excellent results they were achieving for comparable sales in the area. Although during the final stages of construction a number of agents approached us, Richard was the only one who took time out to visit the property and on a number of occasions. We considered this personal service important and had no hesitation in appointing Simeon Manners. So confident in their professional approach, we decided to take a much needed holiday during the initial marketing and styling period. Our return saw all arrangements completed and of the highest standard. The sale of the properties has been finalised much quicker than we anticipated and well above our initial expectations. This was due entirely to the outstanding service offered by Richard and his great team. Both are very competent individuals, Richard's marketing and negotiation skills were of the highest order. The team are extremely professional and likeable people, yet tenacious, persistent and trustworthy. The whole sale process has been a breeze. We are thrilled with the result. In a way we are sorry its all over! We would highly recommend Richard and the Simeon Manners Team.
23 & 23a Redan Street, Mosman - Vendors DS & AS
Richard, Thank you for your assistance with our journey to purchase 23A Redan Street which I imagine you know has exchanged today. As the driving force of your organisation I wanted to bring to your attention how impressed I have been. I manage an executive search business which operates across 14 countries so I know top talent when I see it. It's not often one meets a credible professional with drive and zeal who can also show positive warmth and make you feel your queries are of genuine interest and concern to them. It can't be easy dealing with some confrontational buyers agents. Simeon Manners did so with poise and grace whilst achieving a win for the vendor. Antonia and I would are grateful and pass on our thanks.
23a Redan Street, Mosman - Purchaser
Couldn't recommend Simon and Julia more highly. They very clearly, went above and beyond the call of duty for us, helping out with council, pool inspections and all manner of "loose ends" that had to be "tidied up" in order to achieve the best possible price. Selling a home you've lived in for 20 years can be a traumatic experience, but with Simon and Julia there to help it was relatively easy. Couldn't recommend them more highly.
7 Henry Street, Dee Why - Brandon Saul
Selling our family home was never going to be easy, but with Richard's guidance, many of the stresses were alleviated. His analysis and insight of the Mosman market at the onset gave us the confidence to proceed with the sale. Through their contacts, the house was prepared perfectly for presentation within days. They remained positive throughout the campaign, whilst keenly following local market trends. Their professional yet approachable manner was at all times an asset to us as the vendor and helped build a trust worthy relationship with buyers. They valued our property above that of the other agents we considered and set a strong price guide in the market. Their final negotiation strategies were extremely effective and without doubt, they always represented our best interests to achieve our best possible outcome. We are delighted with the final result and have no hesitation in recommending this premier team.
12 Carrington Avenue, Mosman - Bruce & Christine Austin
Thank you for selling our house. You always maintained your enthusiasm for our property despite for the most part of our campaign the market at our level being quiet. You were 100% positive about its eventual sale and advised us to be patient. You kept us going at times with your belief. We were very happy with the final outcome and believe your hard work and negotiation skills concluded the sale at the highest possible price. In particular we feel your in depth local market knowledge of houses in our price bracket gives you the edge. It was always a pleasure working with you.
4 Shellbank Parade, Cremorne - Campbell & Susie Lobb
It was a pleasure to deal with Richard Simeon during the sale of our property. Even on his first visit to our house and before we had appointed him as our agent, he gave us excellent ideas on how best to present the property and how the marketing campaign should be structured to get the best results possible. His knowledge and enthusiasm was what led us to appoint him as our selling agent. During the campaign he kept us up to date with developments, was honest and straightforward in his assessments and advised us on campaign changes he thought were necessary. He was also willing to deal with prospective purchasers at any time and to show them through the property well outside of normal working hours, one of which ended up as the actual purchaser. We were extremely satisfied with the final result. We would thoroughly recommend Richard and his team to anyone considering the sale of their property.
202B Raglan Street, Mosman - Sue Boyd-Bais (former Mosman real estate agent) & Dr Renze Bais
We first came across Richard and the Simeon Manners team when looking to buy a property, and were always impressed by the highly professional way they represented the seller, presented the property, and their polite and professional, but persistent follow up. We eventually found a house in the area, and despite the property not being on the Simeon Manners books Richard, without any hesitation, gave us his time and honest and direct feedback on our buying approach which was key in the eventual success of our purchase. We then had to sell our existing property. After getting to know many agents during our years of looking, we knew we wanted Simeon Manners to handle our sale. Following Richard's advice to get the house to market asap, we passed the keys over to Richard, Rodney and his expert team, who completely took over preparation for sale, organising everything in and around the house. The weight was lifted off our shoulders and the work done within an incredibly short timeframe. The property was presented superbly, the marketing and sales strategy clear, and the feedback during sales period concise, straightforward and frequent - thanks Stephanie and Jesse! Richard knew exactly who our strong potential buyers were and his management ensured they were all there to bid at auction. We had never sold (or bought for that matter) at auction before and the day was a breeze with the team extremely calm and taking us through and explaining the process. The price reached was a great result for us and a testament to the skill of Richard and his team. Thank you Richard, when we decide to sell next time we will be back!
11 Harbour Street, Mosman - Bill & Sheryl Hooper
It's our pleasure to again commend and recommend Richard after his success in selling our home at 54 Bradleys Head Road, Mosman. This is the third time Richard has sold a house in Mosman for us and his insight into the local market and advice about the likely selling price was spot on (a rarity in a market where over quoting to win the business then managing down expectations is all too common). Richard achieved the price he advised was the market value of our property and his skill in managing the sale process and the professionalism of the entire Simeon Manners team was exceptional. Where Richard stands out is that he goes the extra mile for his clients: not only is he a committed and talented sales professional, by understanding our family needs he has guided us in our choice of properties. Where we have chosen to renovate, he has provided key insights during the planning and building phases that enabled us to maximise the potential of the property while being mindful to not overcapitalise. We would highly recommend Richard to any prospective vendor.
54 Bradleys Head Road, Mosman - Susan Turner Kapsanis & Cosmas Kapsanis
We would like to thank you both for the excellent outcome with our sale of 61A Muston St Mosman. This is the fourth property you have sold for us over the years and every time we have been thoroughly impressed by your professionalism and commitment. Based on past experience we were comfortable in leaving the strategy and sale process totally in your hands and the outcome could not have been better. Your decision to bring the auction forward rather than let us accept an offer prior paid off handsomely delivering us an extra $650,000. Your ability to know exactly where every buyer was prior to the auction, demonstrated how you accepted totally accountability for managing the negotiation process, and therefore gave us total faith and confidence to accept your advice. This was well above our expectations and at all times we always felt that our interests were front and centre in your thinking. Thanks again for your help in achieving such an excellent outcome.
61a Muston St, Mosman - Dixon & Jennifer Andrews
We first met Richard at an open house a few months before we hired him and we were very impressed by the empathy that was shown to us as prospective buyers. The team were very knowledgeable about the property, and it was clear that they knew the area well. They also quickly gauged what we were looking for in a property. At our initial meeting to discuss the marketing of our home we found their approach to be very innovative and logical, and it was an easy decision to appoint Richard as our agent. He quickly established a very well thought out campaign and helped us to beautifully present our house. Whilst the campaign took a bit longer than expected they remained committed and confident throughout. In negotiations Richard's emails were based on a lot of good data which definitely attracted the buyers' attention and we were very pleased with the eventual result. We would be happy to recommend Richard to any prospective vendor or purchaser.
49 Bay Street, Mosman - Verne & Debra Baker
Choosing an agent to manage the sale of your home is generally the beginning of a journey fraught with fear and tension. Having previously worked with some of the larger agencies, we decided to go with Simeon Manners, a bespoke firm of real estate specialists. We had been warned by friends about a possible lack of reach and "Who are these people anyway?", but any concerns were squashed when the reality of the huge response from clever marketing came flooding in. Richard's prior experience in advertising positions him perfectly in seizing media opportunities to provide the utmost exposure for extensive coverage. The Simeon Manners Team is highly experienced, respectful of your time and always very accessible. One of the most incredible aspects of this unique firm is their ability to mix professionalism with a sensitively personalised service. Richard and his team rose to every occasion and surpassed our expectations of them. Their attention to detail and strategic handling of our sale from initial discussions to the final moments before the auction and beyond, are a testament to their great expertise. We would like to extend our very sincere thanks to Richard for achieving a great outcome whilst continually offering assurance and comfort along the way. We were stress-free in a situation that is rarely so. We look forward to working with you again.
1 Elfrida Street, Mosman - Richard & Philippa Gray
Richard is very smart and determined. He is simply persistent and relentless and he will never stop until his client's property sells for the best price possible. He is extremely highly regarded by his fellow professionals and his former clients and I would not hesitate to recommend him for any sale.
3601/77 Berry Street, North Sydney - JP
Richard A big thank you for managing to achieve our high expectations with the sale of our home in Mosman. We really believe that you did considerably more than any other agent would do in order to secure the sale and quite simply you went 'above and beyond' the call of duty. You showed tenacity yet also patience when following up potential purchaser, crucial when dealing with more complex sales like our. But perhaps most importantly your superior negotiation skills won out in the end.
Vanda Rossiter
Dear Richard, Juliet and I would like to thank you for Saturday's successful outcome. It has been a pleasure working with you and we very much appreciate your professionalism and commitment to achieving the best possible result for us. The media coverage you were able to generate was outstanding and let to considerable interest in our home. The purchasers' comments following the signing of the contracts were a fitting tribute to the service you provided. We have no hesitation in recommending you to anyone considering the sale of their home.
David Walker
We were demanding, and Richard and Mark met those demands, and more. We felt an instant trust with them and felt they were giving us "honesty" as well as common sense, which I value very highly. Richard interrupted his overseas vacation to nail down the deal, and the house sold within six weeks in the price range we required. We have bought and sold lots of properties, but we have never encountered such smart and dedicated agents who truly acts on behalf solely of his client's interests.
P & L Carre
Dear Richard, It is not often you ask one agent to sell two properties for one family in a period of 5 months but simply put, your negotiation skills have meant that we would not have used anyone else. Your ability to "close the deal" is second to none and that is why we have worked very well as a successful team together in finalising both transactions. I could not recommend you highly enough.
Nicole D
Hi Richard Thanks for doing a great job in delivering this outcome for Jan and I - we really appreciate it. We appreciate the way you have managed the confidentiality around this process and made it a smooth and easy transition. All the best.
J & B
We were extremely fortunate that we chose Richard Simeon to handle the sale of our house. We can only have high praise for the way Richard tackled the project with his professional expertise, diplomacy with buyers an their kindness and help to us throughout the proceedings. The result also far exceeded our expectations.
John & Wilga Massey
Richard Simeon and Mark Manners are consummate "Mosman" agents! They genuinely understood the unique and attractive features of our property, and combined their enthusiasm with relentless energy towards achieving a pleasing outcome for all concerned. In short, we set a goal we believed in, and they delivered it.
Lisa & Egi Paulsen
Dear Richard, A note to thank you for the enthusiasm and professionalism you showed in marketing my apartment. I was delighted that it sold so quickly. You certainly did justice to it and I really appreciate your team's marketing approach. It was helpful to be able to converse with you at the different stages. Thank you for your team's service and I will be delighted to recommend you for any marketing projects, to my friends and acquaintances. With regards and thanks.
P. Duncan